SHOP RESPONSIBLY
When you buy goods - buy great goods in a quality that is sustainable.
SHOP RESPONSIBLY
When you buy goods - buy great goods in a quality that is sustainable.
For our children and our children's children
We focus on protecting people, animals, and the environment, using only natural, high-quality materials. As a GOTS-certified company, we have committed to using organic materials produced under safe and responsible working conditions from start to finish.
GOTS
GOTS stands for Global Organic Textile Standard and represents the world's leading standard of organic fibres. This ensures that all suppliers along the supply chain of a product guarantee excellent work conditions and use organic materials.
For products with a minimum of 70% the label "made with organic materials" is applied. Products with more than 95% organic materials are granted the "organic" status.
GOTS-certified products are held to the very highest standards of sustainability and respect for the environment, so you can feel reassured that your Moonboon product has been produced without the use of harmful chemicals or pesticides.
In addition to our GOTS-certified products, Moonboon as company has been inspected and assessed in accordance with GOTS. The standard contains both social and environmental criteria that ensure the regulation of working conditions, wastewater treatment, use of chemicals, product quality requirements.
OCS
OCS is the Organic content standard – an international, voluntary standard verifying organic input and chain of custody. This ensures that products labeled with OCS are made of materials from certified organic farms and ensures that the identity of the organic content is maintained: from the farm to the final product.
Organic Cotton
Organic Cotton
Organic cotton is softer, hypoallergenic, and last for a long time. But the most important benefit is protecting the ecosystem, reducing wastage of water, and ensuring a safer working environment for the farmers and manufacturers. Organic cotton is a sustainable and eco-friendly option to regular cotton.
All of our textile products contain GOT's certified organic cotton.
Kapok
Kapok
Kapok grows naturally in the rainforest and does not require tending and keeping by human beings. It is also wild harvested and without the use of fertilizers, chemicals, and pesticides. Kapok does not need to be treated with chemicals to make it safe or healthy for use by human beings, as it is naturally healthy and safe. Thus, kapok is a 100% natural and organic fibre.
Kapok fibre is naturally hypoallergenic, anti-microbial, and dust mite resistant. The kapok fibre naturally repels moisture, making it unsuitable for mold, mildew, and bacteria to thrive in. Kapok is one of the few sustainable rainforest products that is 100% organic and does not have adverse effects on the environment in its growing, production, and by its product.
Voile
Voile
Voile is a lightweight, plain woven fabric made from 100% cotton. It has the higher thread count than most cotton fabrics, which results in a silky soft hand. Voile fabric is a perfect option for summer times because it is lightweight, breathable and semi-sheer. Key features of high quality voile are: Silky soft finish, light drape, no stretch, slightly transparent, stiff but flexible. The fabric is therefore very versatile and its qualities make it great for both apparel and home décor.
Natural Latex
Natural Latex
Natural Latex is a product, produced from the sap of the rubber tree. The latex sap from the rubber tree contains antibacterial compounds. Furthermore, latex sap is dust mite resistant by nature. Tapping a rubber tree to collect the sap will not kill the tree so they continue to remove carbon dioxide from the air for many years to come. Latex used in textiles makes them last longer and they are completely biodegradable at the end of their life cycle.
Coconut-Fiber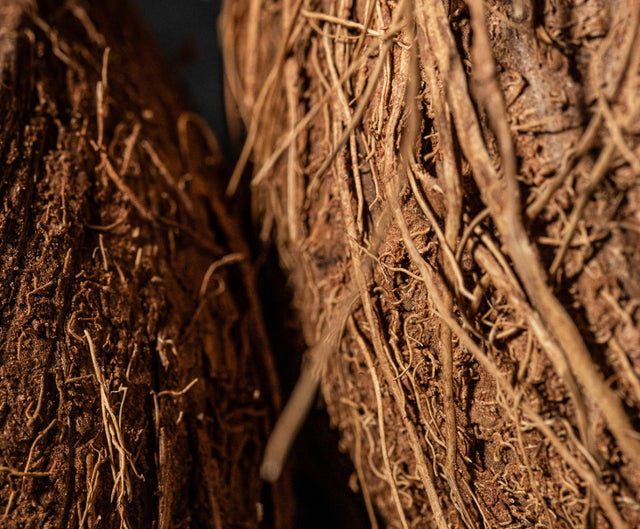 Coconut-Fiber
Coconut fiber is a natural cellulose fiber which is obtained from coconut husk. It is the fibrous material that is found between the outer coat of a coconut and the hard internal shell. Coconut farming usually focuses on coconut oil, milk and water but and other coconut products like desiccated coconut.
By using coconut husk, which is a bi-product of coconut farming, a waste product can be converted into eco-friendly and sustainable products. Coconut fiber is eco-friendly and bio-degradable. It comes from a renewable source and the fibers or fabrics are 100% bio-degradable.
Buckwheat hulls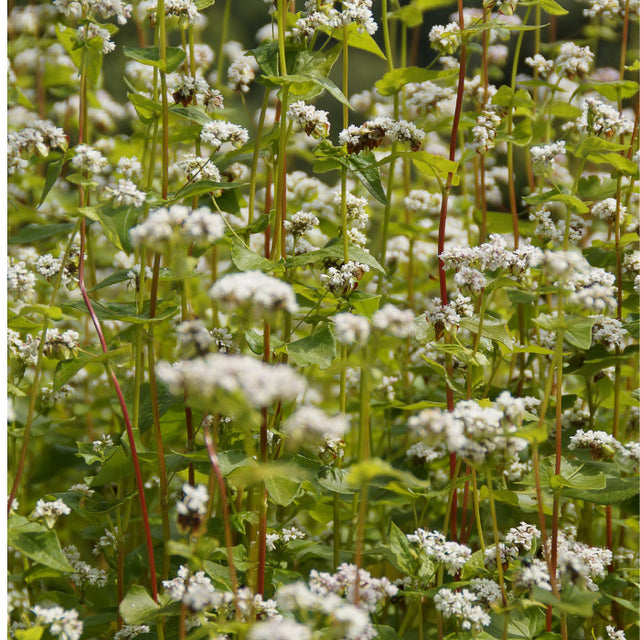 Buckwheat hulls
Buckwheat hulls are the outer shell of buckwheat groats. They are a by-product of the food industry, which makes it very sustainable. Buckwheat hulls are naturally hypo-allergenic. This means that it is impossible for bacteria, fungi and dust mites to settle in the material. A hygienic pillow and suitable for allergy sufferers.
Fair production
We are concerned about working and social conditions that are equivalent to those of leading social sustainability standards. This includes that we and our suppliers must have a social compliance management system, with defined elements in place to ensure that the social criteria are met.
Some of the sections from social criteria are highlighted here:
Employment is freely chosen
Freedom of association and collective bargaining
Child labour shall not be used
No discrimination is practised
Occupational health and safety (OHS)
No harassment and violence
Remuneration and assessment of living wage gap
Working hours
No precarious employment is provided
Migrant workers
Our focus across all stages covers the processing, manufacturing, packaging, labelling and distribution of all textiles made from at least 70% certified organic fibers.

From the organic fibre cultivation, the initial production, is covered by any international or national organic farming standard that is approved in the IFOAM Family of Standards.

All steps in the processing and manufacturing our organic textiles are covered by this. Therefore we focus on the following


Use of GOTS approved colourants and auxiliaries in wet-processing only
Processing units must demonstrate environment management, including wastewater treatment
Technical quality parameters for colour fastness and shrinkage for finished goods required
Restrictions on accessories
Restrictions on additional fibre materials
Environmentally hazardous substances prohibited in chemical inputs
Evaluation of toxicity and biodegradability for chemical inputs
Natural, high-quality materials
With today's sustainability challenges and the contribution of the textile industry to those challenges, we must collectively rethink production and consumption of textiles. Organic fibres play multifaceted roles in creating an industry that actively lowers its environmental impact and prioritizes human health over short term profit.
Organic fibres are natural fibres grown without the use of synthetic pesticides (such as insecticides), or herbicides and GMOs (Genetic Modified Organisms) according to the principles of organic agriculture.
Organic agriculture is a production process that sustains the health of ecosystems, soils and people.